Home
Tactic #313 - Add hyperlinks for main menus, and any relevant categories
Description
Users are not perfect, they make mistakes regularly. Indeed, it is common to see people click on areas that are not clickable. Do not try to fight against those mistakes, instead, add clickable functionality to those common areas. For instance, expand clickable area in the primary menu, in the list items or in the complementary icons or images.
Principles
Processing Efficacy (Jacoby & Dallas, 1981)
Autonomy bias (Deci, 1971; Ryan, 2008)
The Research
Processing Efficacy

Processing efficacy is based on the idea that objects differ in the fluency with which they can be processed. Our judgement of something can be dramatically altered by how fluent it seems to process it and we engage more positively with high fluency experiences. Fluent processing can be facilitated by several variables such as repeated exposure to a stimulus, aesthetic attractiveness of the object, expressions that rhyme, and so on. By contrast, low processing efficacy occurs when we find something difficult to interact with or understand and so it requires more cognitive effort and strain, which results in a negative feeling towards it.
For example, several experiments have revealed that people are more likely to react positively towards, and agree with, statements that are easier to read: the lack of cognitive strain involved with comprehending the statement results in an intrinsic positive feeling towards it and simplicity is also translated as beauty in the human mind and we often judge something we perceive to be more beautiful as more positive and truthful.
Processing efficacy has multiple applications in web-marketing, especially with regards to website design: the aesthetic attractiveness, the page speed load time or the ease of interaction of your website are all factors that will affect whether your visitors enjoy using your website and therefore engage and interact with it, complete actions, share it on social media, recommend it, etc.
Autonomy bias

The Autonomy bias is part of the Self-determination theory, studied by Deci (1971) and Ryan (2008), which explores the degree to which an individual's behaviour is self-motivated. Autonomy bias is our universal and innate need to be agents of our own lives. We have a need to make our own choices and to have the ability to implement these choices by our own free will. This may include deciding what we do, how we do it, when we do it and where we do it. A high level of perceived autonomy comes with feelings of certainty, reduced stress and a high level of 'intrinsic motivation'. This increases the likelihood of persistent behaviour. We especially don't like to feel coerced: it undermines this intrinsic motivation and we become less interested in doing something.
Studies have shown that restrictions on our autonomy lead to dissatisfaction. For example, one study revealed that the greatest source of dissatisfaction amongst doctors wasn't having to deal with insurance companies or the piles of paperwork but instead a lack of control over their daily schedules. Studies also show that even altruistic actions (normally shown to increase positivity and well-being) will fail to produce these positive feelings when they're coerced.
Autonomy bias has applications in management and marketing as a tool for motivating employees or customers to get the best response and engagement from them by knowing when and how best to award them autonomy.
Browse more Persuasive tactics in signup category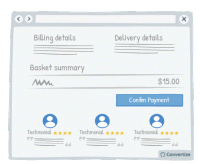 By placing testimonials from other customers who have previously bought your product or service just before the final stage of payment, you are offering reassurance to your customers by showing them how…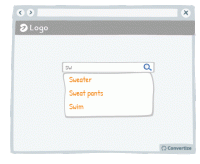 In order to increase conversion rates, simply help your customer to find what they are looking for as quickly and easily as possible. Offering suggestions in the search bar based on what the customer …
Studies have shown that individuals tend to follow others' choices or behaviour when trying to make decisions. We automatically presume that if lots of our peers are doing something or buying a particular…
Browse tactics by

categories
Browse tactics by

type of website
Browse tactics by

page type
Browse tactics by

definitions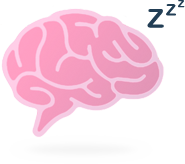 Oups, you have reached your limit of 2 free tactics per hour
To get unlimited access to our 250+ tactics,
Sign Up for FREE to Convertize.io
Or take break for 00:59:59