Home
1 Best Salesforce persuasion tactics
We have analysed and compiled the 250 best persuasion tactics used by the leading eCommerce and Saas websites (such as Amazon, Booking.com, Dropbox, etc). You can then easily implement them onto your website using the Convertize SmartEditor.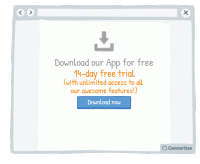 To encourage maximum conversion it is important to pick the right trial length and limitations to play into the idea of scarcity and urgency. Offering a free trial period that is too long can mean that…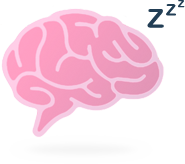 Oups, you have reached your limit of 2 free tactics per hour
To get unlimited access to our 250+ tactics,
Sign Up for FREE to Convertize.io
Or take break for 00:59:59
Convertize is giving businesses of all sizes the ability to offer
a persuasive customer experience on their websites.
Try now for FREE
What Are Cookies?
Cookies are tiny text files that a web server places on your computer when you visit a web page. The file is just letters and numbers, it doesn't run software code. When used by a website, the cookie can help make a webpage more user-friendly, for example by remembering your settings.
Cookies live in the memory of your web browser. Usually, a cookie contains:
The name of the server that created the cookie
A length of time the cookie will exist
A value (typically, a random string of numbers and characters)
Only the webpage that created the cookie can read it. Cookies can be used for a wide range of reasons. On Convertize, we use cookies to anonymously track site usage, keep track of sessions and settings, improve website performance and administer services to users and advertisers.
Turning Off Cookies
You can make your browser stop accepting some or all cookies. But it's worth noting that disabling cookies restricts the performance of websites.
All modern browsers let you control your cookie settings. Here's a list:
Chrome
https://support.google.com/chrome/answer/95647?hl=en
Firefox
https://support.mozilla.org/en-US/kb/cookies-information-websites-store-on-your-computer?redirectlocale=en-US&redirectslug=Cookies
Safari web
https://support.apple.com/kb/PH5042?locale=en_GB
Safari iOs
https://support.apple.com/en-gb/HT201265
At Convertize, we collect and manage user data according to the following Privacy Policy, with the goal of incorporating our company values: transparency, accessibility, usability. By using convertize.io (the "Website"), you agree to the terms of this Privacy Policy. Please read this in its entirety.
Data Collected
We collect anonymous data from every visitor of the Website to monitor traffic and fix bugs. For example, we collect information like web requests, the data sent in response to such requests, the Internet Protocol address, the browser type, the browser language, and a timestamp for the request. We use cookies and local storage to store session information for your convenience. You can block or delete cookies and still be able to use Convertize. In order to take advantage of certain features of the Website, you may also choose to provide us with other personal information to utilise these features. Minors and children should not use Convertize. By using the Website, you represent that you have the legal capacity to enter into a binding agreement.
Use of the Data
We only use your personal information to provide you the Convertize services or to communicate with you about the services or the Website. We employ industry standard techniques to protect against unauthorised access of data about you that we store, including personal information. We do not share personal information you have provided to us without your consent, unless: doing so is appropriate to carry out your own request; it is legally required; we believe it's needed to detect, prevent or address fraud, security or technical issues; otherwise protect our property, legal rights, or that of others. Convertize is operated from the United Kingdom. If you are visiting the Website from outside the U.K., you agree to any processing of any personal information you provide us according to this policy. Convertize may contact you, by email or other means. For example, Convertize may send you promotional emails relating to Convertize or other third parties Convertize feels you would be interested in, or communicate with you about your use of theConvertize website. Convertize may also use technology to alert us via a confirmation email when you open an email from us. You can modify your email notification preferences by clicking the appropriate link included in the footer of email notifications. If you do not want to receive email from Convertize, please opt out of receiving emails at the bottom of any Convertize emails.
Sharing of Data
We don't share your personal information with third parties. Only aggregated, anonymised data is periodically transmitted to external services to help us improve the Convertize Website and service. We currently use Google Analytics (traffic analysis, SEO optimisation) and Intercom (mailing list management). See listed below what data these third parties extract exactly. Please refer to their own Privacy Policies to find out more. Google Analytics: anonymous (ad serving domains, browser type, demographics, language settings, page views, time/date), pseudonymous (IP address); Mailchimp: name and email of our beta subscription list. We also use social buttons provided by services like Twitter, Google+, LinkedIn and Facebook. Your use of these third party services is entirely optional. We are not responsible for the privacy policies and/or practices of these third party services, and you are responsible for reading and understanding those third party services' privacy policies. We employ and contract with people and other entities that perform certain tasks on our behalf and who are under our control (our "Agents"). We may need to share personal information with our Agents in order to provide products or services to you. Unless we tell you differently, our Agents do not have any right to use Personal Information or other information we share with them beyond what is necessary to assist us. You hereby consent to our sharing of Personal Information with our Agents. We may choose to buy or sell assets. In these types of transactions, user information is typically one of the transferred business assets. Moreover, if we, or substantially all of our assets, were acquired, or if we go out of business or enter bankruptcy, user information would be one of the assets that is transferred or acquired by a third party. You acknowledge that such transfers may occur, and that any acquirer of us or our assets may continue to use your personal information as set forth in this policy.
Changes to the Privacy Policy
We may amend this Privacy Policy from time to time. Use of information we collect now is subject to the Privacy Policy in effect at the time such information is used. If we make major changes in the way we collect or use information, we will notify you by posting an announcement on the Website or sending you an email. A user is bound by any changes to the Privacy Policy when he or she uses the Services after such changes have been first posted. Should you have any question or concern, please write to admin at this domain. Many thanks for reading!