Home
Autonomy bias definition
The Autonomy bias is part of the Self-determination theory, studied by Deci (1971) and Ryan (2008), which explores the degree to which an individual's behaviour is self-motivated. Autonomy bias is our universal and innate need to be agents of our own lives. We have a need to make our own choices and to have the ability to implement these choices by our own free will. This may include deciding what we do, how we do it, when we do it and where we do it. A high level of perceived autonomy comes with feelings of certainty, reduced stress and a high level of 'intrinsic motivation'. This increases the likelihood of persistent behaviour. We especially don't like to feel coerced: it undermines this intrinsic motivation and we become less interested in doing something.
Studies have shown that restrictions on our autonomy lead to dissatisfaction. For example, one study revealed that the greatest source of dissatisfaction amongst doctors wasn't having to deal with insurance companies or the piles of paperwork but instead a lack of control over their daily schedules. Studies also show that even altruistic actions (normally shown to increase positivity and well-being) will fail to produce these positive feelings when they're coerced.
Autonomy bias has applications in management and marketing as a tool for motivating employees or customers to get the best response and engagement from them by knowing when and how best to award them autonomy.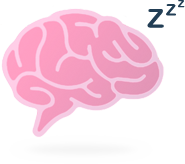 Oups, you have reached your limit of 2 free tactics per hour
To get unlimited access to our 250+ tactics,
Sign Up for FREE to Convertize.io
Or take break for 00:59:59
Convertize is giving businesses of all sizes the ability to offer
a persuasive customer experience on their websites.
Try now for FREE
What Are Cookies?
Cookies are tiny text files that a web server places on your computer when you visit a web page. The file is just letters and numbers, it doesn't run software code. When used by a website, the cookie can help make a webpage more user-friendly, for example by remembering your settings.
Cookies live in the memory of your web browser. Usually, a cookie contains:
The name of the server that created the cookie
A length of time the cookie will exist
A value (typically, a random string of numbers and characters)
Only the webpage that created the cookie can read it. Cookies can be used for a wide range of reasons. On Convertize, we use cookies to anonymously track site usage, keep track of sessions and settings, improve website performance and administer services to users and advertisers.
Turning Off Cookies
You can make your browser stop accepting some or all cookies. But it's worth noting that disabling cookies restricts the performance of websites.
All modern browsers let you control your cookie settings. Here's a list:
Chrome
https://support.google.com/chrome/answer/95647?hl=en
Firefox
https://support.mozilla.org/en-US/kb/cookies-information-websites-store-on-your-computer?redirectlocale=en-US&redirectslug=Cookies
Safari web
https://support.apple.com/kb/PH5042?locale=en_GB
Safari iOs
https://support.apple.com/en-gb/HT201265
At Convertize, we collect and manage user data according to the following Privacy Policy, with the goal of incorporating our company values: transparency, accessibility, usability. By using convertize.io (the "Website"), you agree to the terms of this Privacy Policy. Please read this in its entirety. We carry out all processing operations in strict compliance with the General Data Protection Regulation (EU) 2016/679, (the "GDPR").
Data Collected
We collect anonymous data from every visitor of the Website to monitor traffic and fix bugs. For example, we collect information like web requests, the data sent in response to such requests, the Internet Protocol address (also called IP address, this one is a partial IP address, anonymised and encrypted), the browser type, the browser language, and a timestamp for the request. We use cookies and local storage to store session information for your convenience. You can block or delete cookies and still be able to use Convertize. In order to take advantage of certain features of the Website, you may also choose to provide us with other personal information to utilise these features. Minors and children should not use Convertize (please refer to the Children's Privacy Section). By using the Website, you represent that you have the legal capacity to enter into a binding agreement.
Use of the Data
We only use your personal information to provide you the Convertize services or to communicate with you about the services or the Website. We employ industry standard techniques to protect against unauthorised access of data about you that we store, including personal information. We do not share personal information you have provided to us without your consent, unless: doing so is appropriate to carry out your own request; it is legally required; we believe it's needed to detect, prevent or address fraud, security or technical issues; otherwise protect our property, legal rights, or that of others. Convertize is operated from the United Kingdom. If you are visiting the Website from outside the U.K., you agree to any processing of any personal information you provide us according to this policy.

Convertize may contact you, by email or other means. For example, Convertize may send you promotional emails relating to Convertize or other third parties Convertize feels you would be interested in, or communicate with you about your use of the Convertize website. Convertize may also use technology to alert us via a confirmation email when you open an email from us. You can modify your email notification preferences by clicking the appropriate link included in the footer of email notifications. If you do not want to receive email from Convertize, please opt out of receiving emails at the bottom of any Convertize emails.
Sharing of Data
We don't share your personal information with third parties. Only aggregated, anonymised data is periodically transmitted to external services to help us improve the Convertize Website and service. We currently use Google Analytics (traffic analysis, SEO optimisation) and Intercom (mailing list management). See listed below what data these third parties extract exactly. Please refer to their own Privacy Policies to find out more.

Google Analytics: anonymous (ad serving domains, browser type, demographics, language settings, page views, time/date), pseudonymous (IP address);

Mailchimp: name and email of our beta subscription list.

We also use social buttons provided by services like Twitter, Google+, LinkedIn and Facebook. Your use of these third party services is entirely optional. We are not responsible for the privacy policies and/or practices of these third party services, and you are responsible for reading and understanding those third party services™ privacy policies. We employ and contract with people and other entities that perform certain tasks on our behalf and who are under our control (our "Agents"). We may need to share personal information with our Agents in order to provide products or services to you. Unless we tell you differently, our Agents do not have any right to use Personal Information or other information we share with them beyond what is necessary to assist us. You hereby consent to our sharing of Personal Information with our Agents. We may choose to buy or sell assets. In these types of transactions, user information is typically one of the transferred business assets. Moreover, if we, or substantially all of our assets, were acquired, or if we go out of business or enter bankruptcy, user information would be one of the assets that is transferred or acquired by a third party. You acknowledge that such transfers may occur, and that any acquirer of us or our assets may continue to use your personal information as set forth in this policy.
Children's Privacy
Protecting the privacy of children is of paramount importance. Hence, Convertize does not willingly gather personal information from anyone under the age of 18. In the unlikely event that we have mistakenly done so, we will delete the information as soon as possible. If for any reason you might suspect that we have information from or about a child under the age of 18, please inform us immediately.
Storage and Processing
Your personal data is stored safely in our database. The databases and servers are held by us or by equivalent third-party providers within the European Union. We ensure technical, administrative and physical security measures to protect against any kind of destruction of the Data, including but not limited to: unauthorized access, disclosure and modification. Only company employees have internal access to personal data.

We have formal procedures to deal with any violation of personal data and will inform you or the appropriate regulator of a breach where we are legally required to do so.
How We Protect Your Information
Convertize works hard to ensure the privacy of your data, however we cannot ensure or warrant the security of any information you transmit to Convertaize or guarantee that it will not be accessed, disclosed or altered by breach of any of our industry standard physical, technical or managerial safeguards. We use secure socket layer technology (SSL) to protect the sensitive information that you provide in our registration forms such as logging your credentials. However, no method of transmission over the internet is 100% secure. We cannot guarantee absolute security. If you have any questions regarding your security, please contact us.

The credit card processing company that we use is called Stripe and it does not retain, share or store and personally identifiable information for any other purposes.
Your Choices About Your Information
You have the ability to amend and delete any information that you have provided us in regards to your account. You can do so by logging into your account or alternatively, by contacting us directly. We will respond to your request to access within 72 hours.

We will retain your information only as long as your account is active and you are in use of our services. Your information will be used as necessary to comply with our legal obligations, resolve disputes or enforce our agreements.
Changes to the Privacy Policy
We may amend this Privacy Policy from time to time. Use of information we collect now is subject to the Privacy Policy in effect at the time such information is used. If we make major changes in the way we collect or use information, we will notify you by posting an announcement on the Website or sending you an email. A user is bound by any changes to the Privacy Policy when he or she uses the Services after such changes have been first posted. Should you have any question or concern, please contact us. Many thanks for reading!