Home
Attention Ratio definition
Attention Ratio is based on the fact that people are more likely to follow through on an action if their focus is concentrated and their attention is not split between lots of different elements. This is because having too much choice, information or visual stimuli overwhelms the human brain and can lead to indecision and distraction.
This is especially applicable to the internet as we are bombarded with information, links and contrasting visuals all the time, which can lead to a lack of ability to focus, follow through on our intended course of action or complete even simple tasks. Attention Ratio therefore describes how the number of interactive links you provide on a web page should be directly relative to the number of conversion goals you have (which should in any case only be 1).
If you're trying to convince your customer to buy a certain product or service, you should have a landing page that highlights just that one thing and leaves them a clear path towards the purchasing goal. If you surround that product with lots of other deals or information – such as events, sales coming up, or invitations to sign up for newsletters or other unrelated deals – then your customer's attention will become so divided that they are unlikely to actually complete the intended purchase.
Imagine, for example, that you received an invitation for a gallery opening in the post and you decide to go. However, as you're on your way you notice that the gallery have put up signs everywhere outside their door with suggestions about other places you can go first to eat or local sites you might like to visit. You become distracted by these; you realise that in fact, yes, you are hungry and, yes, you would like to see a famous church. In the end, you don't make it to the gallery…
The same applies for web marketing – don't distract your customers from your main goal. If you send out a newsletter for a specific campaign, say a half price sale on your latest publication, then the link provided should lead to a landing page (never just your homepage) and that landing page should only have information about the publication on sale. There should be only one Call to Action button that leads the customer straight to the purchase of the sale item and, by focusing your customer's attention rather than dividing it, your conversion rate should increase dramatically.
Browse A/B Testing Ideas by

categories
Browse A/B Testing Ideas by

type of website
Browse A/B Testing Ideas by

page type
Browse A/B Testing Ideas by

brands
Browse A/B Testing Ideas by

definitions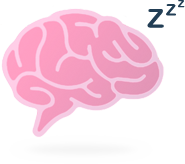 Oops, you have reached your limit of 1 free tactic per hour
To get unlimited access to our 250+ tactics,
Join our FREE mailing list
Or wait 00:59:59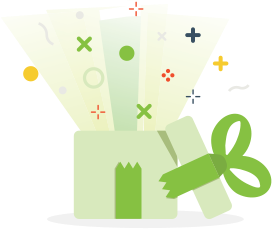 Congratulations!
You have unlocked our library of 250 tactics.
Keep learning or sign up to Convertize.com to start
implementing them directly in your webste.