Home
3 A/B Testing Ideas Using The 'Choice Supportive Bias' Principle
This is the ultimate library of the Best A/B Testing Ideas: We have compiled 250 A/B Testing Ideas that you can try on your website to optimize your conversion rates and increase your revenues.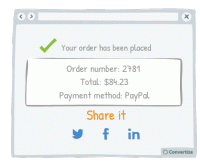 It's important not to miss an opportunity to offer your clients the chance to share your content or their actions on your site on social media as this can greatly boost awareness and popularity. …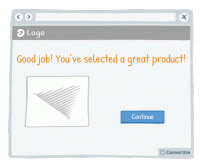 Reassuring your customer about the choice they've made to select or purchase a certain product from your site can greatly influence how satisfied they are with that choice. To aid customer satisfaction…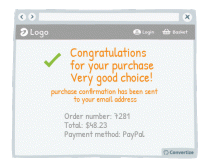 Don't hesitate to congratulate your customers on their purchases. This constant confirmation that they are making a good choice will cement feelings of positivity and satisfaction around their purchase…
Browse A/B Testing Ideas by

categories
Browse A/B Testing Ideas by

type of website
Browse A/B Testing Ideas by

page type
Browse A/B Testing Ideas by

brands
Browse A/B Testing Ideas by

definitions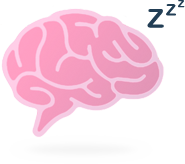 Oops, you have reached your limit of 1 free tactic per hour
To get unlimited access to our 250+ tactics,
Join our FREE mailing list
Or wait 00:59:59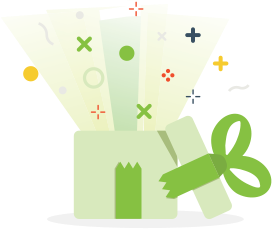 Congratulations!
You have unlocked our library of 250 tactics.
Keep learning or sign up to Convertize.com to start
implementing them directly in your webste.